2017 Burgundy en primeur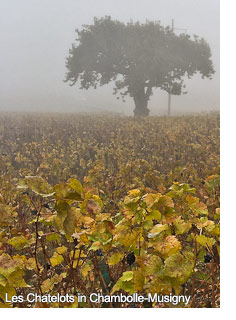 Last November we made the trek to Burgundy for an unusually positive set of cellar visits and tastings. These were marked as much by relief that at last the size of the harvest was approaching normality as they were by pleasure in the overall quality. Vignerons have something to sell and what they have is rather beautiful. Though obviously we've been warned by everyone not to necessarily expect bigger allocations. You can insert your own eyerolling emoji.
Whites are easier to judge and across the board their energy, texture, ripeness and integration showed very well. They share a lot with 2012 and 14. They display both a juicy fruit quality with a lean citrus backbone and are very attractive.
The reds were immediately attractive but impossible to associate with any other vintage unless you're showing off and referencing the 1940s. They will age very well from the structure, but many older vignerons say they'll continue to be fun drinking and are unlikely to close down. Though this is Burgundy and all opinions are to be taken with a pinch of salt. What characterises them is their just-ripe balance and elegance. They're elusive and fey.