2017 Vintage port declarations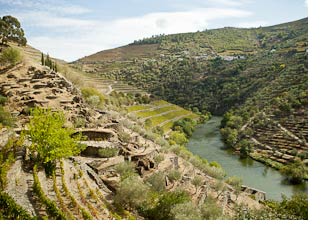 Back to back declarations - a first for the Port region
Rules are a religion in the Douro, tradition is all important; precedent is all. Members of the Symington family are believed to be quietly fulminating in back rooms of the Port lodges as younger members of the family insist that you can have too much tradition and great wines should be allowed to speak for themselves, not sacrificed to the altar of always doing what we did before. The 1964 vintage was a victim of this mentality. Not that Dirk Niepoort feels bound by convention - or anything else apparently. So now we have the small, tightly-wound, super-intense and structured 2017 vintage.
Different in character from the '16s, 2017 is a year of concentration and grip; of freshness and elegance; of great longevity and youthful enjoyment. Above all, 2017 is a year of the old vines. They revelled in the early season, the drought and the heat and with tiny yields they produced wines that aren't particularly Porty. These 2017s don't have the dried fruit flavours of Amarone; they are floral and redolent of fresh, red fruit. They are born with enormous complexity and even more so than the 2011s bear the hallmark of the best quality spirit, which has already almost completely integrated into the wines. Although soucing the grape brandy added during fermentation changed for the better nearly twenty years ago the 2017s show the enormous benefits of all the subsequent research into the various qualities that different spirits contribute. This means that these ports are now absolutely delicious, though they will develop over very many years.
Offered subject to remaining unsold; for shipment spring 2020
There are no wines available in this category. If you have any special requests please contact us on 020 7638 5998.