2014 Burgundy en primeur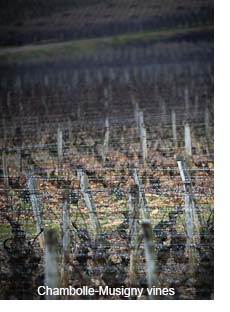 2014 Burgundy: the vintage that deceived to flatter
Hard work in the vineyards made life easy in the cellar
2014 was the vintage that many people on holiday in France or Italy during August will have mentally written off.
After an early spring with decent flowering and a warm June, summer was cold. But the slow ripening that this entailed is responsible for the amount of flavour and freshness in the resulting wines. August kept the brakes on the growing season, while September floored the sunshine accelerator and gave us the ripeness and the ultimate quality in Burgundy. French holidaymakers stayed out of the sea in August, those who were able to return in the Autumn shared with the vines a prolonged, warm extension to summer. Quantities were better than for the last three years, with more barrels underground and prices likely to be stable. Because of the long, slow ripening season sugars were reached precisely and most growers didn't chaptalise the reds, which arrived at a natural 12.5-13% alcohol, which is about perfect for Pinot Noir in Burgundy.
It isn't a vintage to buy without due diligence however, as after years of small yields some lesser growers have allowed the vines to over-crop. The temptation to refill the cellar was too much for them. But we certainly didn't find that with our growers. Throughout the year growers had to be in their vineyards, especially that the weather played the particularly cruel trick of playing up on more than one French bank holiday.
2014 Burgundy is many things. Stunning for the whites, very good indeed for the reds that we are buying and a bargain. It is destined to be - for at least ten years - one of the greatest forgotten years of recent memory. This is going to be a vintage to treasure. Many growers think that the red wines won't close down at all, so they will be enjoyable at any stage of their lives. The whites, given the efforts to promote longevity that we commonly see on our visits, should behave similarly and over a period of up to twenty years. They have everything needed: both structure and fruit aplenty.
We'll also have some Beaujolais to offer from some of our friends in the Cote d'Or. These are new ventures of high quality and interest and reflect the straitjacket of high land prices in the north. This seriously resticts grower's ability to expand in their home area.
We'll be offering these wines over the next couple of weeks, including an informal walkaround tasting on Thursday 14th, so keep an eye on your inbox.