2013 Burgundy en primeur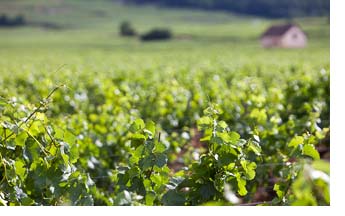 Triumph in the face of adversity. Again.
Another turbulent growing season has produced some excellent Burgundies
In 2013 in Burgundy, despite all the horrible vagaries of weather throughout the season, the vintage was made or marred by decision making right at the very end. From a rubbish spring, shot through with hail, poor flowering and sodden vineyards, the extra-long farming season progressed during the cool, damp August, a mixed but dry September to a significant storm in early October. My regard for farmers has increased exponentially since a childhood spent among the whingeing prairie wheat barons of East Anglia. The marginal lands of Burgundy especially these days, require dogged spirit and persistence. None of that sounds particularly promising, but what has resulted - if decision making was correct in 2013's late bidding poker game - is stunningly delicious.
The whites are full flavoured but cool, complex and some required the addition of sugar during fermentation (chaptalisation). The crucial aspect of timing with the whites was to have got the fruit in before the 5th/6th October, when a violent thunderstorm all but destroyed the Chardonnay remaining on the vine. The wines we tasted show wonderful terroir reflection.
The Pinot Noir survived the early October drama in much better shape. Like the Chardonnay it benefited greatly from an extended growing season of up to 115 days, the norm being 100. For both reds and whites the additional hang time proved more than beneficial. Many growers commented on the complexity of the grapes themselves, even before the alchemy of fermentation made them into wine. The result of this long, cool growing season was one of the most terroir-faceted vintages I've tasted. The sugar levels in the grapes were low and chaptalisation was almost universal. The high level of physiological ripeness has given us wines with brilliant purity of fruit, the ability easily to taste across different villages and already superb, silky texture. On the nose the wines are already aromatic; in the mouth they deliver huge pleasure.
Despite another small crop, growers generally have responded to pressure from merchants to show restraint on pricing. Indeed, some growers have even reduced them which, together with the improved exchange rate, means that most of the wines priced so far are below the level of last year.
In a series of emails over the coming days, we'll be focussing our attention on individual villages and growers. As usual, many of the wines are in high demand. We strive to be as fair as possible, and allocate the most sought-after wines to loyal customers and those who also buy the less sought-after ones. /CW
Wednesday 14 January, 5-8pm: 2013 Burgundy barrel sample tasting
Bishopsgate shop
Walkaround
£25 per person inc VAT (redeemable against 2013 Burgundy en primeur purchases over £200)