2018 Bordeaux en primeur
St-Estephe | Pauillac| St-Julien | Margaux | Graves | St-Emilion | Pomerol | Sauternes | dry whites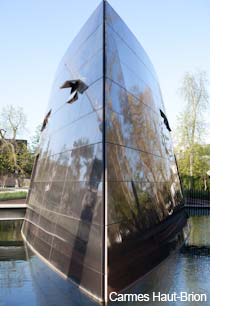 '2018 is an undoubtedly great vintage'
'It began like a nightmare and ended like a dream' - Guillaume Pouthier, Director, Carmes Haut-Brion
It was a challenging year with brilliant results; a difficult, dramatic start culminating in a vintage that will go down with the best. What a turnaround - in July 2018, most vignerons were wondering in dismay how they could save the vintage. But by the time the wine was going into barrel, they were basking in the satisfaction of knowing they had banked what more than a few consider to be their best wine ever.
'2018 is an undoubtedly great vintage, richly deserving of its place in the recent pantheon of qualitative greats: 2005, 2009, 2010, 2015 and 2016' - Professor Colin Hay, thedrinksbusiness.com, 8 April 2019
Click here to read more of our 2018 Bordeaux coverage
There are no wines available in this category. If you have any special requests please contact us on 020 7638 5998.