2016 vintage port declarations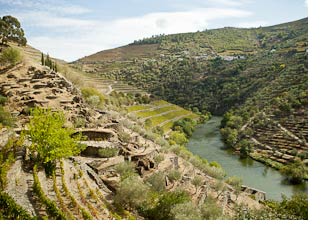 2016 is a fabulous port vintage that has produced wines that have the typical power of the Douro valley but combine this quality with considerable elegance.
After one of the latest harvests in modern times, 2016 has turned into a general declaration. It wasn't until the early days of October that producers had an inkling that the wines would turn out so good. The growing season was a topsy-turvy one with all sorts of extremes of weather from late winter onwards, which in the end balanced themselves out in the vines. The subsequent wines have both the power of Port with nice freshness and fine tannins making a structure that will last for ages, yet drink younger than we normally expect. With production down by as much as 25% in some vineyards the houses have made bold decisions to balance the supplies too, so the 2016 vintage ports are released in small quantities.
I tasted them recently and the quality is undoubtedly high across the board with Fonseca, Dow, Croft and Vesuvio among my favourites. They also show very different fruit characters, though fig predominates as ever. Even at this early stage there is good integration of the alcohol and no rough edges, despite the hefty structural underpinnings they carry. /CW
Offered subject to remaining unsold; for shipment spring 2019